Learning Toolbox allows you to create a collection (we call it a stack) of multimedia and interactive material that you can present and share with others. Learning Toolbox is being used in a wide variety of different ways: to make ePosters presenting research work at conferences, to share educational resources with students, to create a multimedia portfolio showcasing someone's work and to support workshops. How will you use your stack?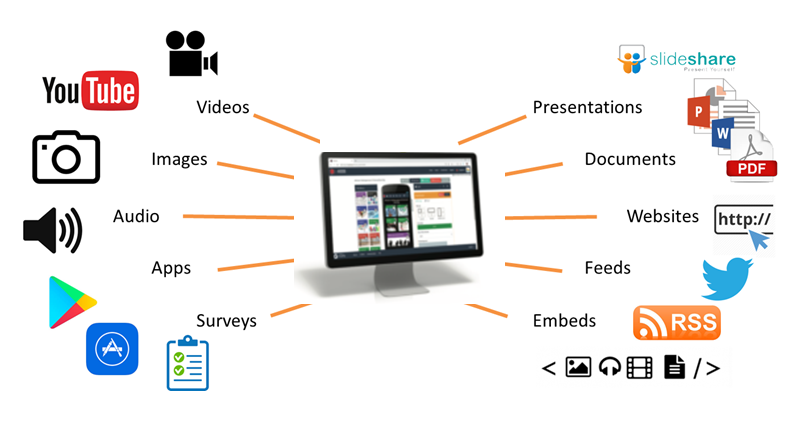 Using the editor you can simply drag and drop tiles from the Tile Library to choose what content you want to add to your stack.
Once you are happy that your stack is ready, then you can simply make it public and start to share it with others.
Your stack will have its own unique web address and you can easily share your stack with people by sending them its weblink or showing them its QR code.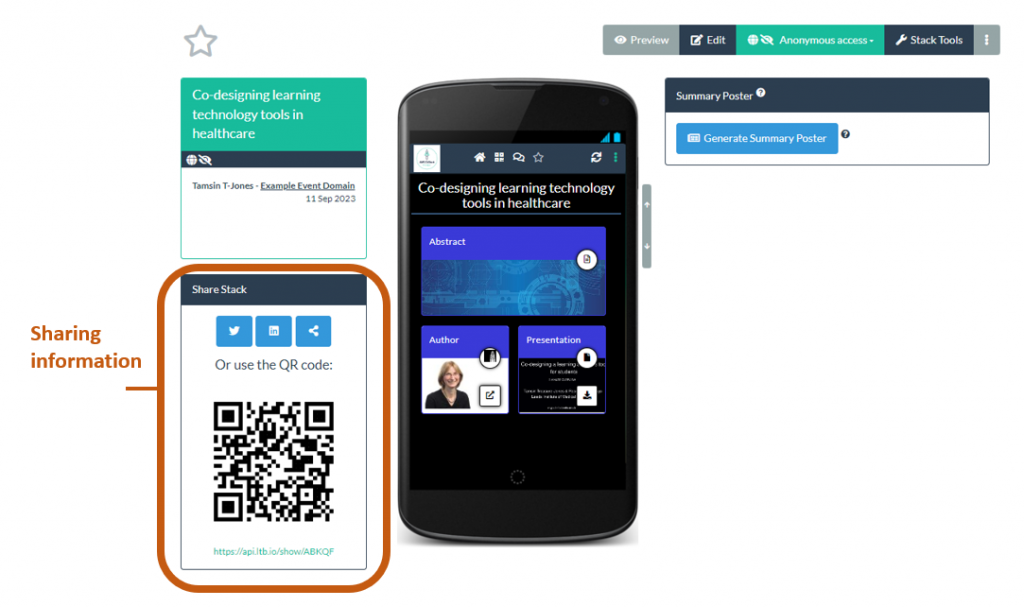 People will be able to view your stack in the web browser on their phone, tablet, laptop or computer and explore all the rich content you have added.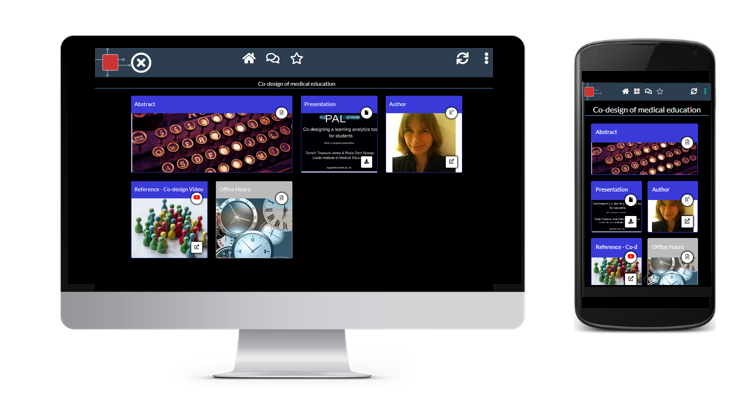 People can also post questions or comments to your stack, to which you can respond. This text chat discussion is public but you can remove posts if necessary. Viewers can also favourite your stack so that they can return to it more easily.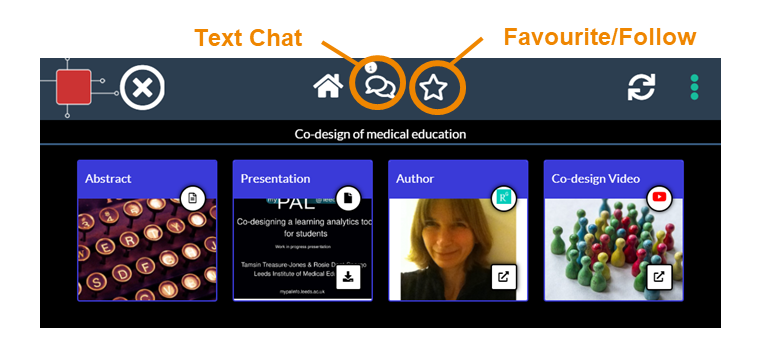 You can return to edit your stack whenever you want. People will always see the up-to-date saved version of your stack when they view it.
Within Learning Toolbox, you can also generate a summary poster that acts as an advert for and gateway into your interactive stack. You can download, print and display this summary poster wherever you want to promote your work. People can simply scan the QR code on the summary poster and your interactive stack will open on their phone/tablet.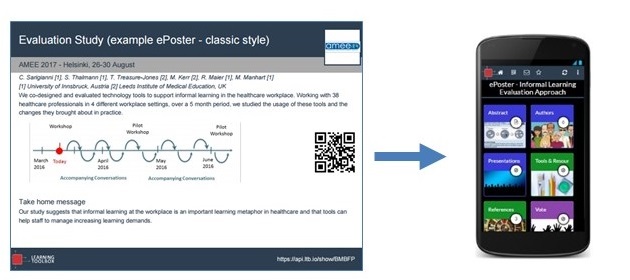 There is more information to help you to get started on the support page: the 4 minute introduction video, example ePosters and interviews with authors. If you want more detailed information then you can find it on the frequently asked questions page and by following the in-line help buttons (?) on the screen.
We hope you enjoy using Learning Toolbox and we look forward to seeing what you create.