The Online Content Tile is used to link to a web page or online resource.
Why use the Online Content Tile?
Authors often use the Online Content Tile to link to their professional profile (LinkedIn, ResearchGate or staff page), their organisation or project's web page, a video they have uploaded to YouTube or Vimeo, online references and papers related to their work or to link to another online resource that they have created. The Tiles titled University of Leeds and LRF19 Keynote in this example ePoster are both Online Content Tiles.
Using the Online Content Tile
Drag and drop an Online Content Tile from the Tile Library into your ePoster (1) and then type in the webpage you want to link to in the URL box and click Add (2).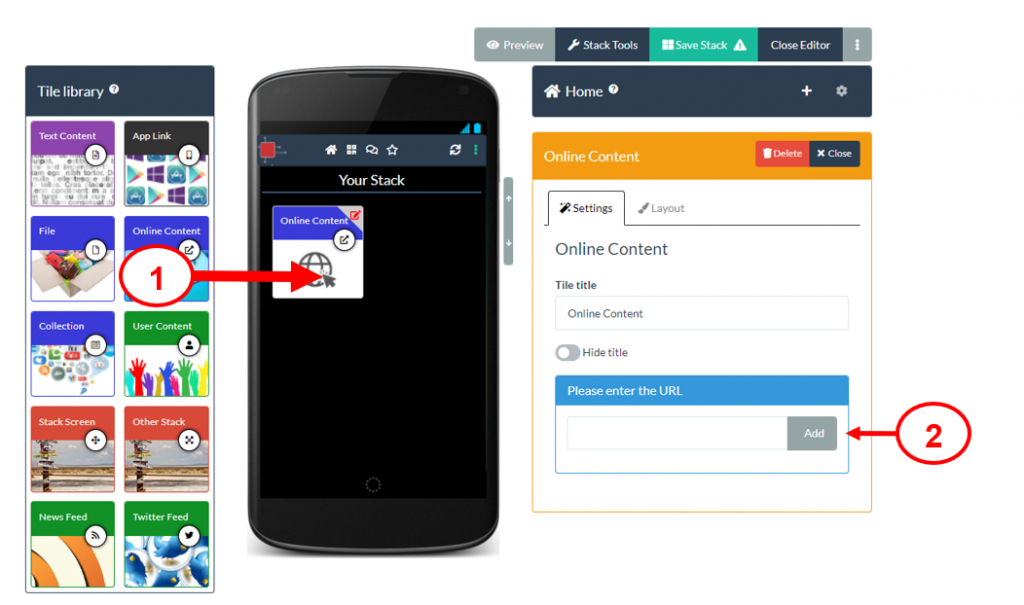 If you want to, you can change the Tile title (3) and the Tile Background image (4). You can also change the size and colour of the tile in the Layout tab (5).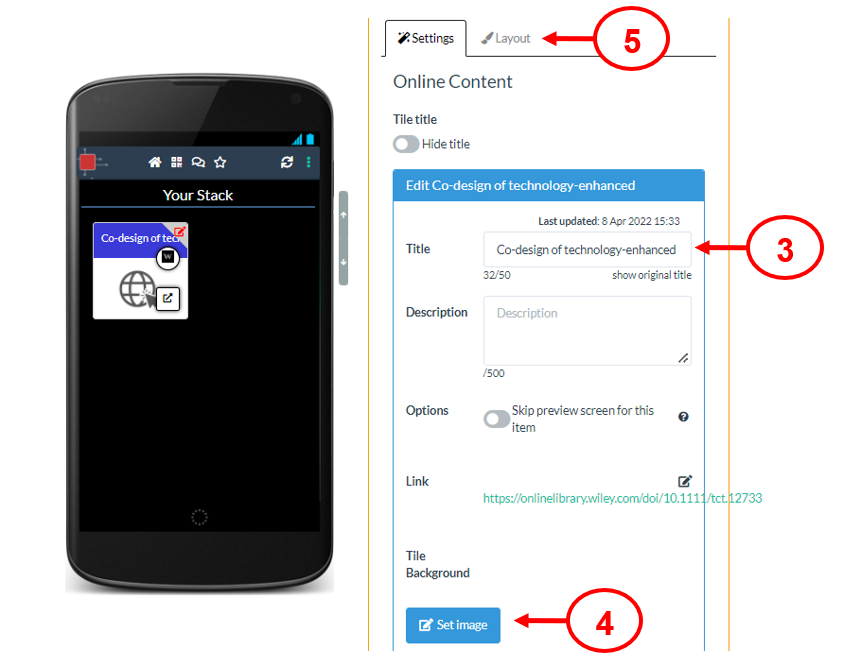 Remember to Save your stack after you have added new content.