The Collection Tile is used to a collection of files or links to your stack.
Why use the Collection Tile?
Authors often use the Collection Tile if they have a set of related material that they want to group together in their stack (such as references or background study materials). The Collection Tile allows you to do this with files and web links. If you want more flexibility over what to include in your set of materials and how it appears onscreen then you should use a Stack Screen Tile instead. The tile titled Related Papers in this example ePoster is a Collection Tile.
Using the Collection Tile
Drag and drop a Collection Tile from the Tile Library into your stack (1). Type in a Title for your Tile (2). Then click on the drop down menu and choose to Add new collection (3).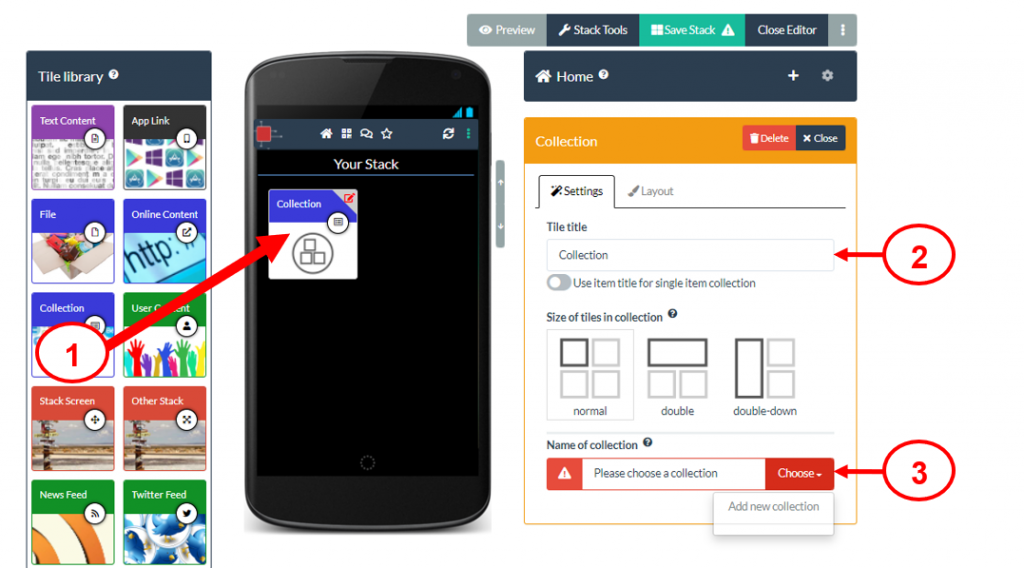 Type in a name for your collection and click on the tick button (4).

Buttons will now appear onscreen allowing you to click and Add a Link or Add a File (5). Click on the appropriate button and then follow the prompts to upload a file or add your weblink. Once it is added then you can click on the appropriate button again to add your next link or file.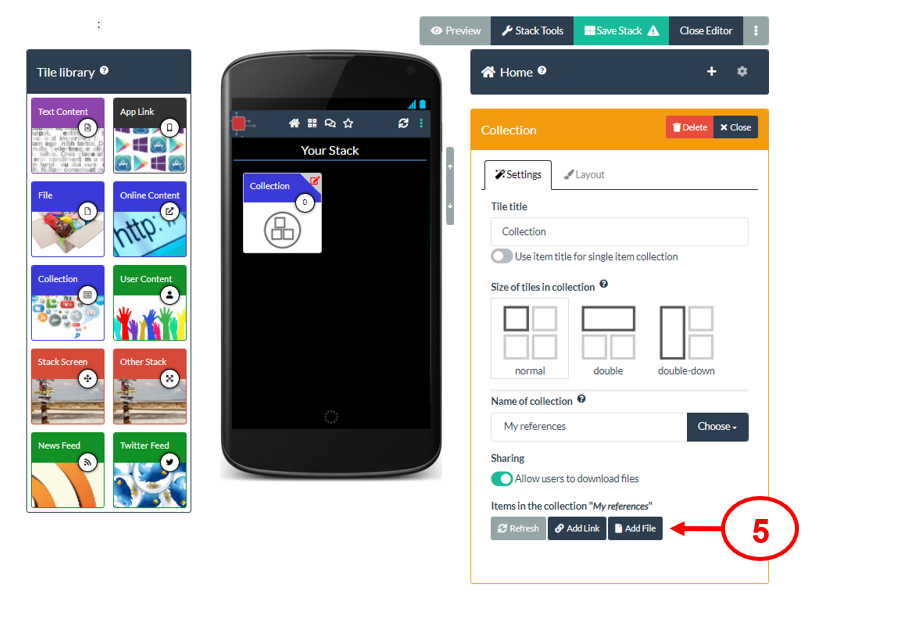 Onscreen you will see a list of the links and files that you have added to this collection. If you need to then you can edit or delete an item by clicking on its edit or delete button (6). It is also possible to drag and drop the items in the list to change the order in which they will appear.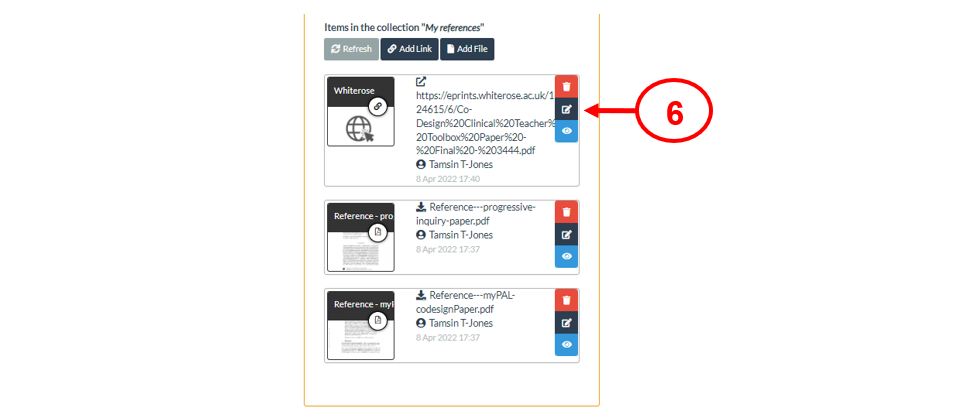 Remember to Save your stack after you have added new content.