ICRP are using Learning Toolbox for the ePosters and Task Group ePosters at their 2021+1 conference.
Learning Toolbox allows you to create a bundle of information (we call it a Stack) that can be used to present and share your work online and onsite. At the simplest level you can just add a presentation or poster file to your Stack, but the platform allows you to do much more. Learning Toolbox Stacks can also contain additional materials such as videos, weblinks, papers and more.
Your ePoster stack can contain much more than just a PDF file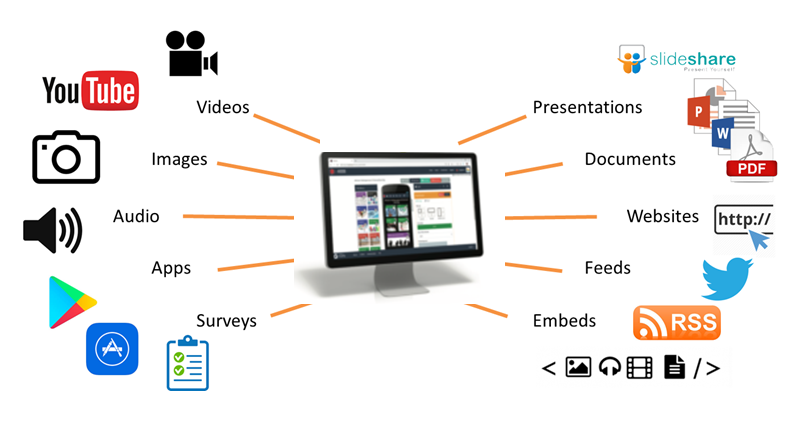 How will delegates engage with the ePosters?
Delegates will be able to browse, search, view and interact with the ePosters stacks on their own devices (smartphones, tablets or laptops). There will be two key ways that delegates can access the ePoster stacks (1) Through the showcase website (2) At the mini-poster wall.
The ePoster Showcase website
Delegates will be able to access the ePoster showcase through the conference app. Here they can browse, search, open and explore any of the ICRP ePosters.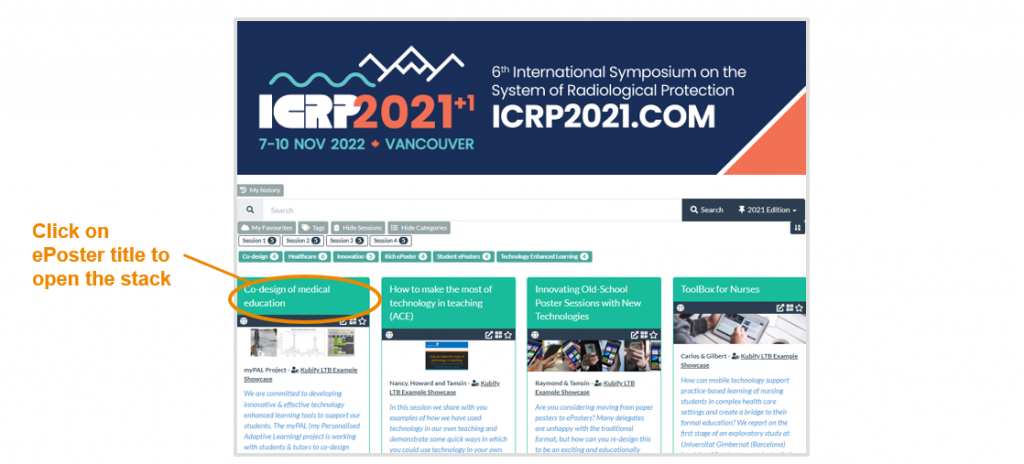 The Mini-Poster Wall
Learning Toolbox will make a mini-poster for each ePoster (you choose the summary text and key image). By scanning the QR code on the mini-poster delegates will be able to view and interact with your ePoster stack on their own phone.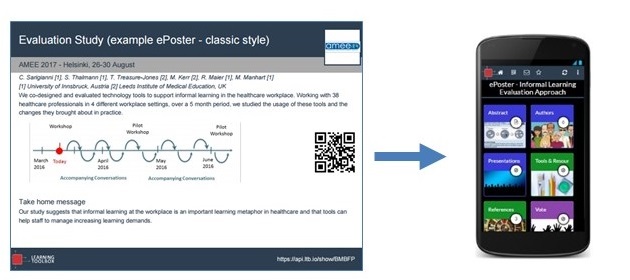 ICRP will print and display these mini-posters onsite, providing delegates with an easy way to browse, access and explore your work.

Exploring and interacting with the ePosters
From either the showcase website or the mini-poster wall, delegates can open your ePoster stack and click on the tiles to explore all the rich content you have added. They can also post questions or comments to your ePoster, to which you can respond. This text chat discussion will be attached to your ePoster and can continue after the event. Delegates can also favourite your ePoster so that they can return to it more easily.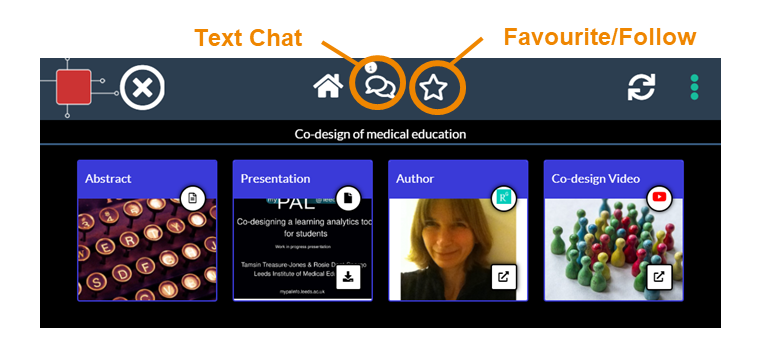 What support will be available to authors?
You will have plenty of support to use Learning Toolbox. We will be running a webinar for authors and an email helpdesk (support@stack.services) will be available to answer any ePoster questions you have. The Support Page itself also includes a 3 minute introduction to the Learning Toolbox editor, a demo video and answers to frequently asked questions.