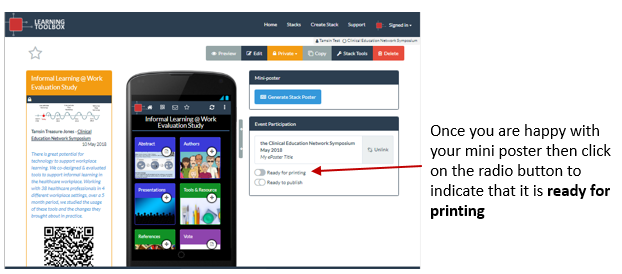 This is an important step if your conference is using the printed mini-posters. Printed mini-posters are usually used by onsite conferences as way to advertise and provide access to your ePosters at the venue.
Marking your stack/ePoster as ready for printing will let the administrators know that you are happy for them to generate and print your mini-poster.
You will see this view (offering the option to mark as ready for printing) when you have closed the stack/ePoster editor.
If you do not see these buttons then this will be because you are creating a stack/ePoster that is not linked to a conference/event invite. In this case you do not need to mark your ePoster as ready for printing.