This is an important step if your conference is using the printed summary posters (previously called mini-posters). Printed summary posters are usually used by onsite conferences as way to advertise and provide access to your ePosters at the venue.
Marking your stack as ready for printing will let the administrators know that you are happy for them to generate and print your summary poster.
To mark your ePoster as ready for printing, first close the editor if you have been editing the stack.
1. Then click on the button marked 'Ready for printing' to turn it on.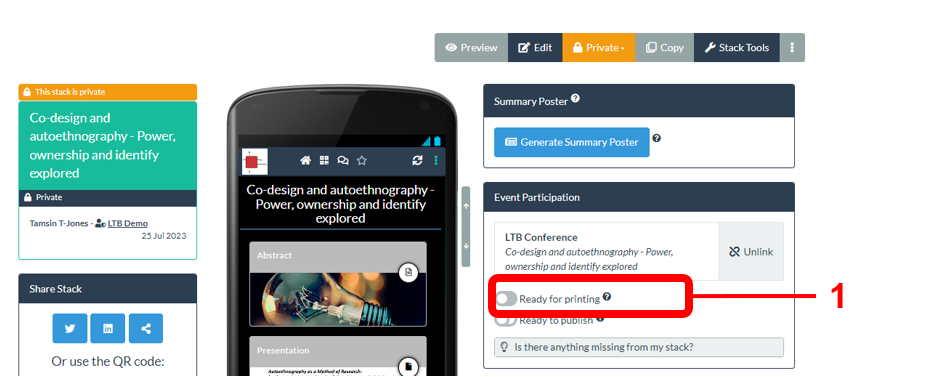 2. When you mark your stack as ready then we will run some basic checks and if we identify any issues then you will see a message onscreen telling you what issues we have found. Just click on the help icon (?) next to any issue to find out more about it and how to fix it.