To view a stack, click either on Stacks in the top menu bar. Find the stack you want to view and click on it to open it in the stack view mode.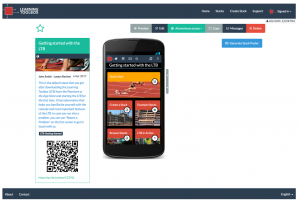 Click on Preview to test the stack directly in the browser. The stack you see in the mobile device image above is not fully interactive.
For more details and other features, see the stack view mode help page.