The Stack Store is the place that currently hosts all the stacks that are not private. Once you have signed in at my.ltb.io, press 'Stacks' in the top menu bar to access the Stack Store.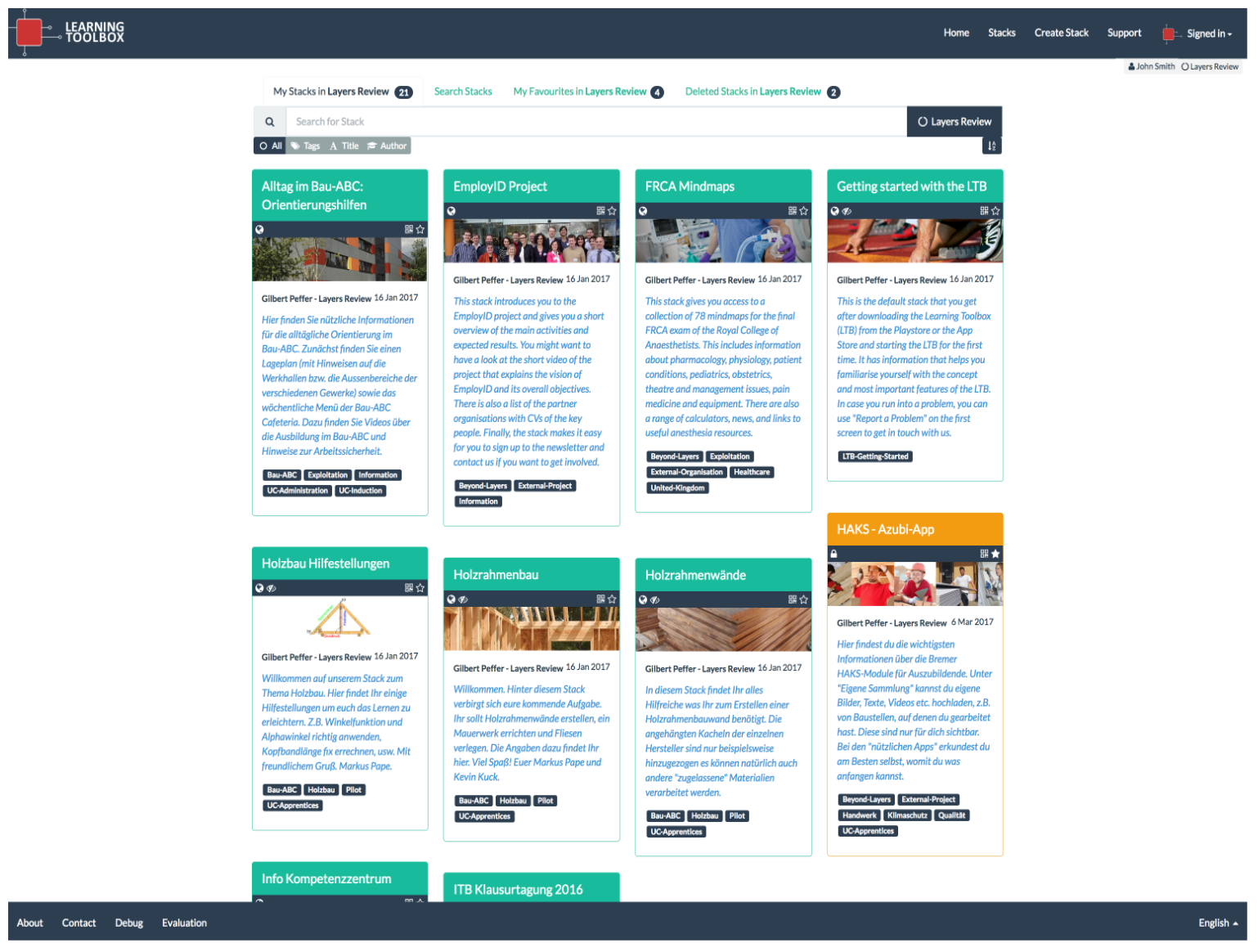 Search Stacks: Here you find the list of all visible stacks and you can search in stack name, owner, and tags. You can add multiple search terms that are separated by spaces or by commas. Separating search terms with spaces will find stacks that contain one or more of the terms (more formally, spaces function like OR operators). Separating search terms by commas will find stacks that contain all of the terms (this is akin to AND operators).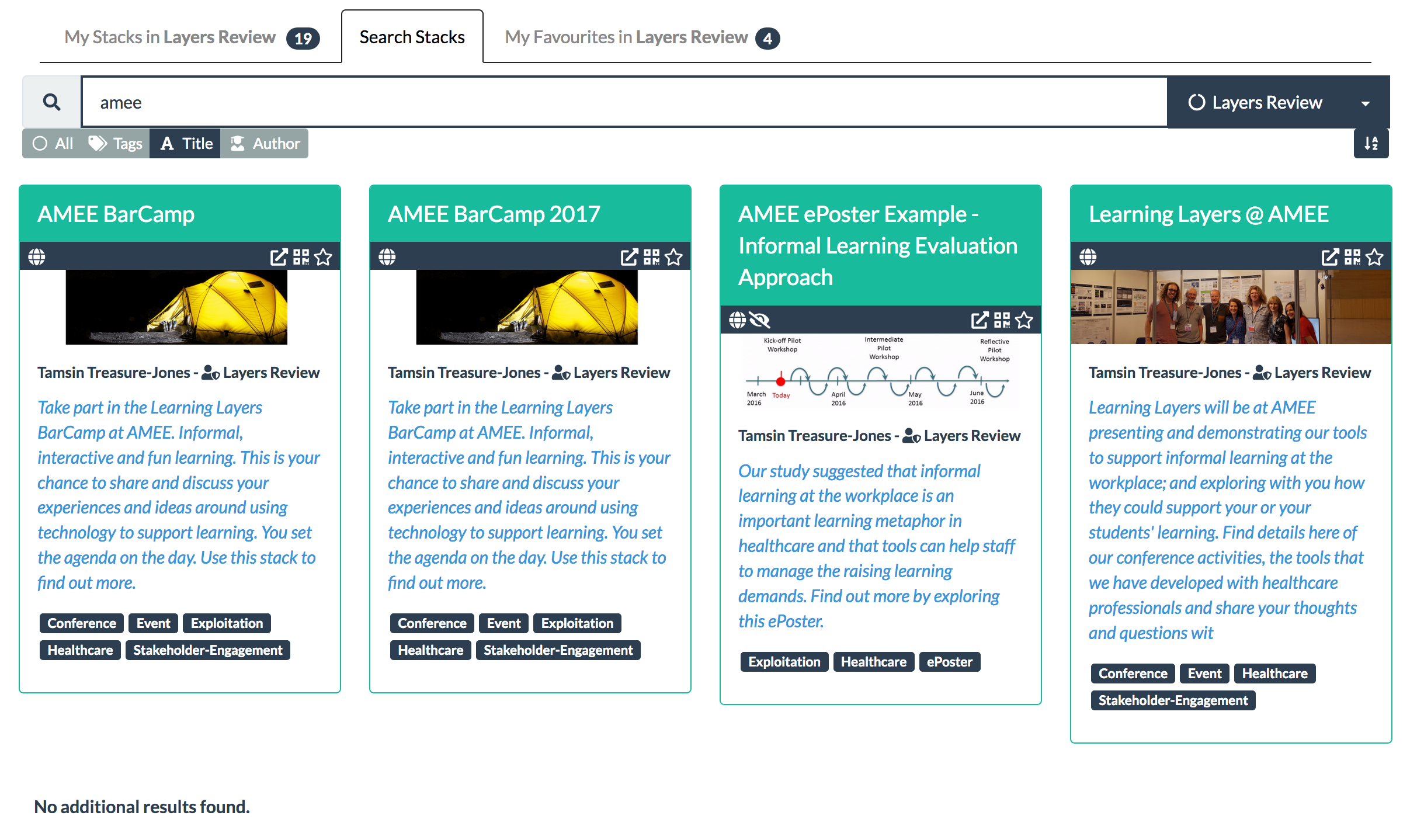 My Favourites in: Here you find your favourite stacks for that particular domain.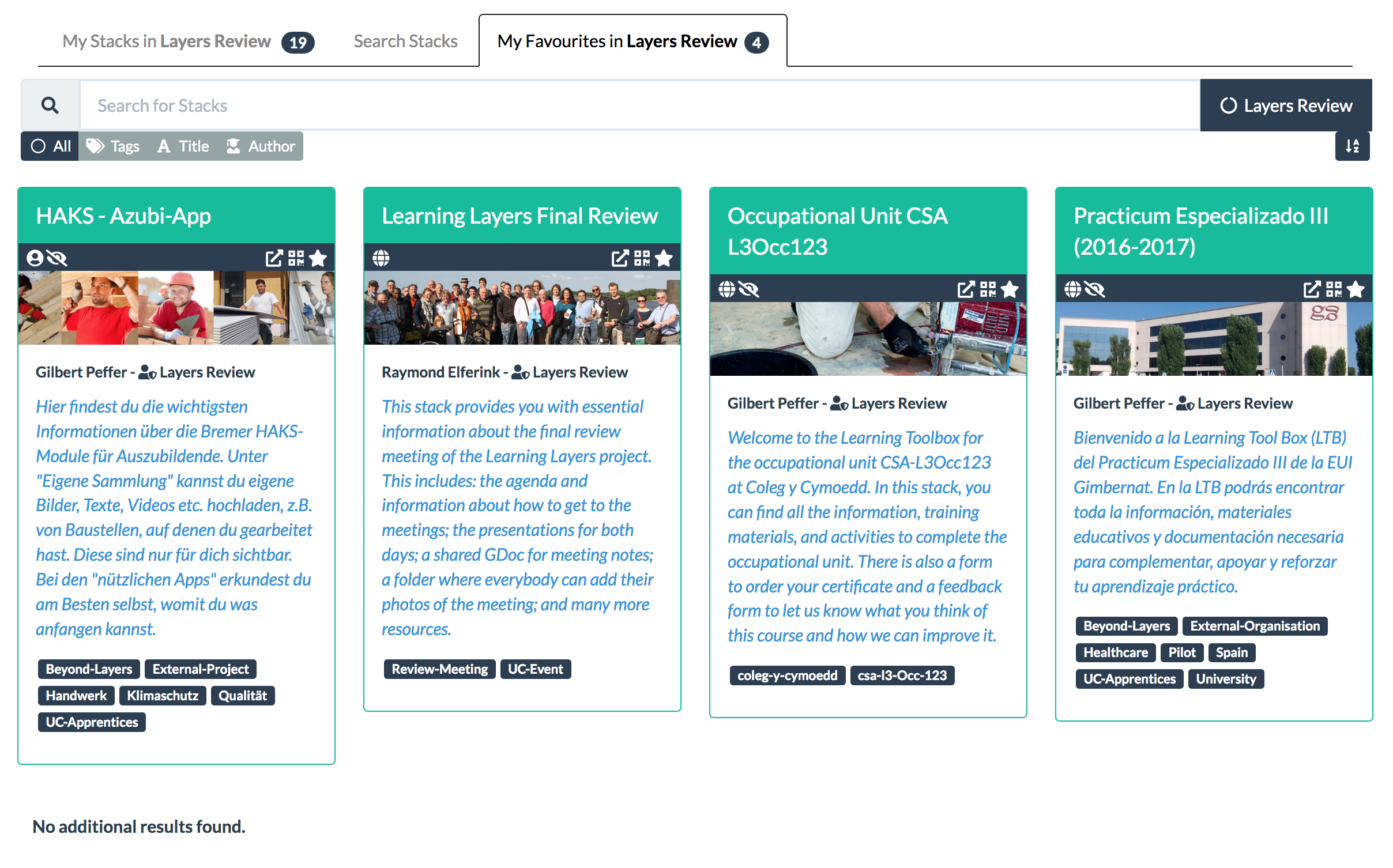 Deleted Stacks in: Here you find the stacks that you have deleted in that particular domain.