To manage the members in your domain, go to the domain administration panel (how?) and click on Member Management. Some of the other areas in the administration panel are only available to domain administrators, not authors.
Show all members in your domain
The Members area (1) shows you all the members (2) in your domain. If you want to see only the members that have a particular role, tick one or several of the member role boxes (3). If you are working with circles, you can find all members that do not belong to any circle by checking Members not in a circle. To refresh the user list after making changes, click on the looking glass (4) to the right of the search list.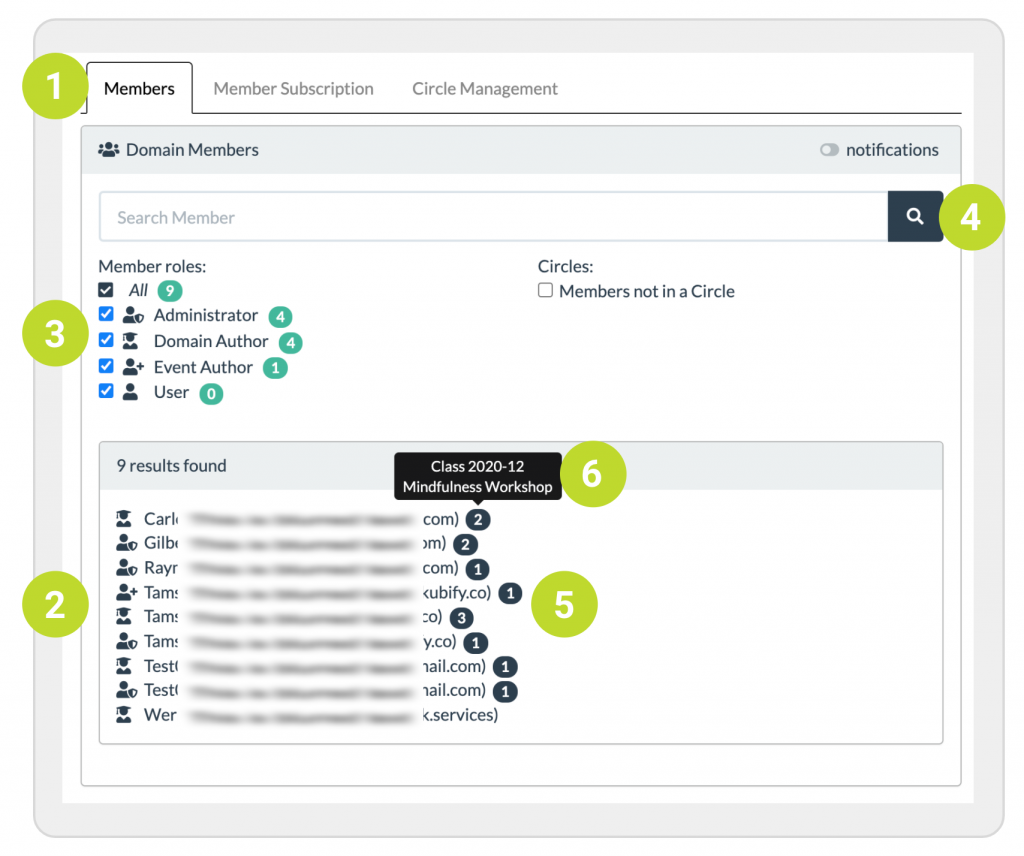 The little black number icons to the right of the member names and emails (5) tell you how many circles the member belongs to. If you hover over the black number icon it shows you the names of the circles a member belongs to (6).
Search for members in your domain
Start typing a search term into the search box (1) to show all the members whose name or email contains the term. You can further filter the list by selecting one or several of the member roles (2) and by selecting Members not in a circle.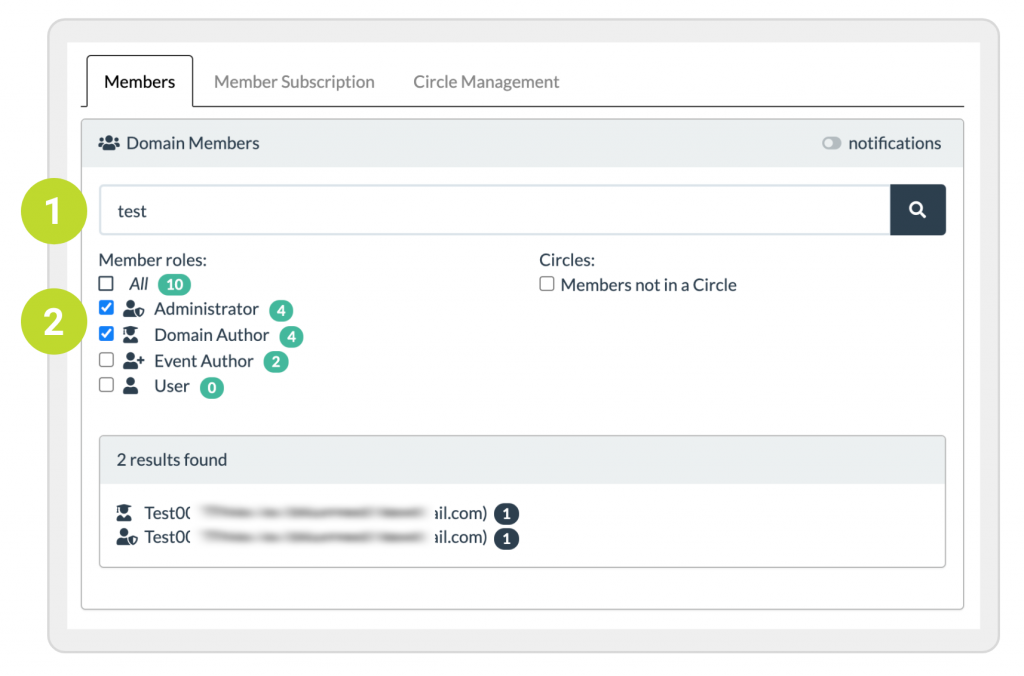 Invite members to your domain
To invite somebody to your domain, you give them a subscription QR code or link that they can use to add themselves to the domain. There are separate subscription QR codes and links for adding authors and normal users. Please see the support page on how to add members to your domain and circles.
Get a notification when somebody joins your domain
Toggle the button (1) on the top right of the Members area to get an email notification when a user joins your domain.

Change member role and membership of a member
Click on a member in the members list (see above) to open the member role and membership editor.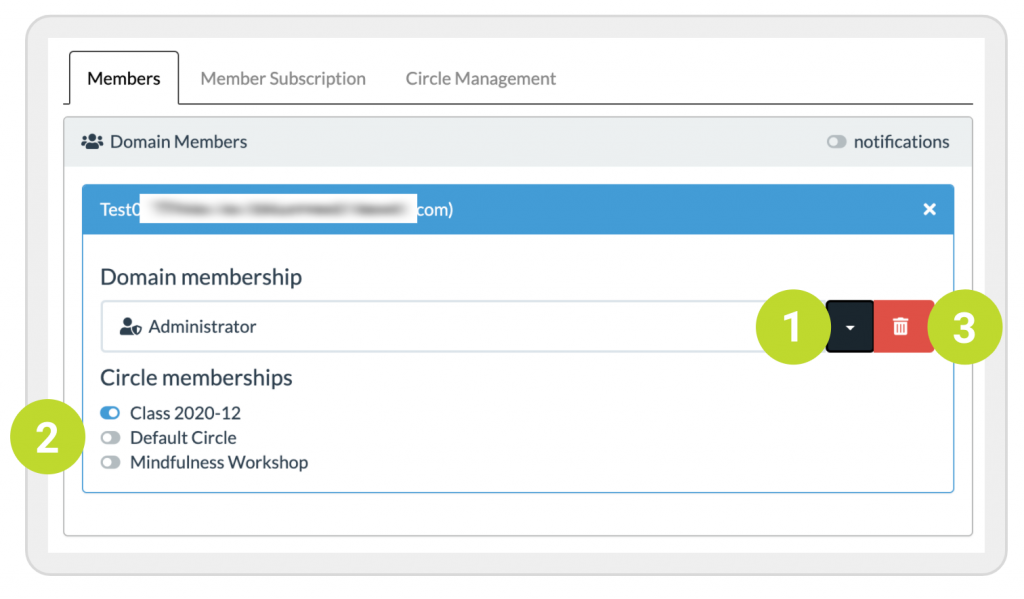 To change the role of the member, click on the dropdown (1) and select a role. You need to be a domain administrator to do this.
To add or remove the member from a circle, click on the toggle button (2).
To remove the member from the domain, click on the red trash can (3). If you are a domain author, you can only remove normal users from the domain, not other authors or domain administrators.
You can also remove a member from the domain when you are in the Circle Management area: When a member is in only one circle and you delete them from that circle, you have the option to also delete them from the domain. See the support page on managing circles for more details.