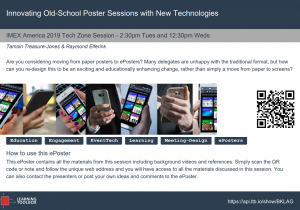 The format of the image that you can include on your mini-poster is 1200 x 280 pixels or any ratio 30:7.
If you upload a picture then the software allows you to crop the picture to this ratio.
If you upload an image that has the correct ratio than you can zoom to make it fit the box.