The 1-minute pitch
Learning Toolbox is a mobile platform that allows people to quickly and easily build stacks of interactive and multimedia content and information and share them with others. You can view and interact with stacks in the Learning Toolbox app or in a normal browser on your computer or mobile device.
What is a stack? A stack is a collection of documents, videos, apps, and other interactive materials that you can share with other people. Stacks often have several stack screens, like a website with its different web pages. The stack screen contains the tiles that link to your content. There are several different tile types that you can drag and drop into the stack screens to gradually build up your stack.
What is a domain? A Learning Toolbox domain is a private area in Learning Toolbox where people can organise their stacks and manage users and authors. Think of a domain as a kind of personal App Store that contains a bunch of stacks for people to explore and open on their mobile phones or tablets.
A short presentation
[embeddoc url="https://support.ltb.io/wp-content/uploads/sites/2/2020/04/LTB-for-knowledge-creation-and-sharing-A-general-presentation-EN-18-Feb-2020.pdf" download="all"]
The Learning Toolbox platform and app
The LTB platform has three key elements: the Stack Store, the Stack Editor, and the LTB App.
The Stack Store is the place where authors publish and share their stacks. If you are new to the Learning Toolbox, you might want to explore existing stacks in 'Search Stacks' and get some inspirations from stacks that others have created. If you sign up for a domain, you will get your own private Stack Store where you can manage the stacks and users in the domain.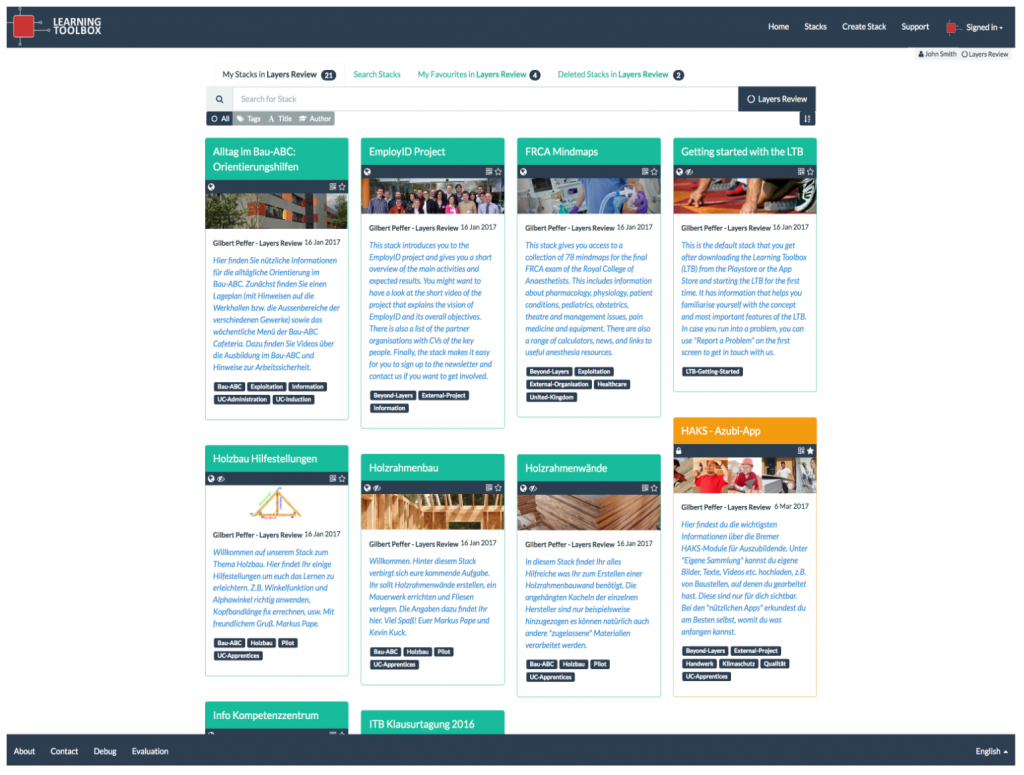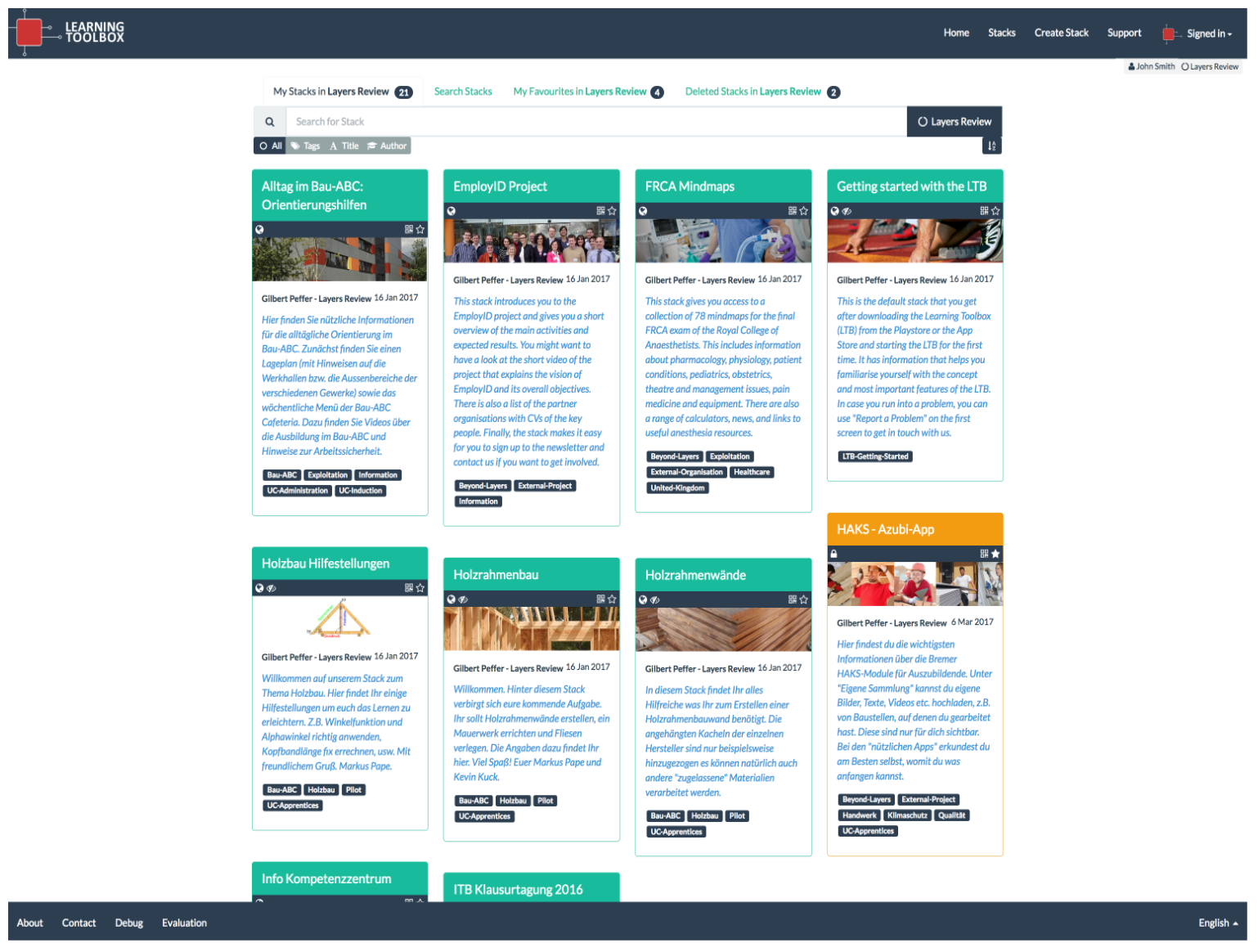 The Stack Editor, where you create your stacks quickly and without any programming skills. In a stack, you can bundle many different types of multimedia content and online resources from different places and make them available to your users. Your stack can also allow users to contribute their own learning content and share them with colleagues and friends. And a stack offers a variety of communication channels for you and your users to have a discussion and keep in touch.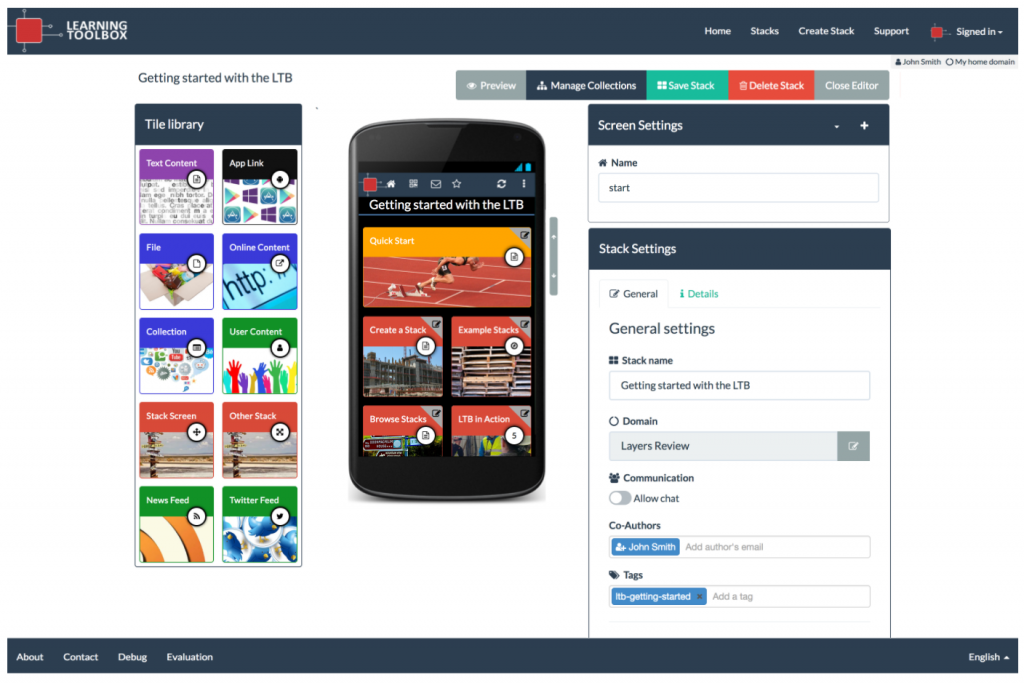 The LTB App is a convenient way for users to view and explore your stacks. The LTB App can load an unlimited number of stacks that you and others create with the Stack Editor.