EC-TEL 2018 is using a new and interactive approach to the poster sessions, based around the use of the Learning Toolbox ePoster platform.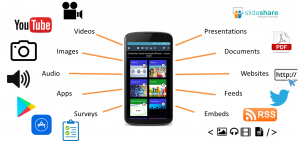 You will not need to create or transport a paper poster to EC-TEL. Instead poster authors will use Learning Toolbox to create a rich, interactive ePoster providing an overview of your work. This ePoster can contain include links to multimedia and interactive material such as videos, online tools and apps, as well as presentations and background documents. There is a video on this support site showing you an example ePoster so that you can get a feel for how you can use this format to present your work.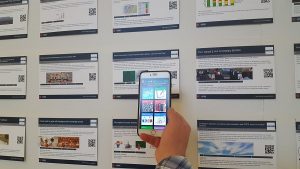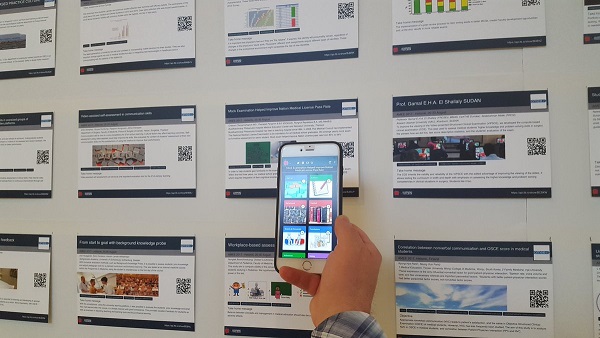 Using Learning Toolbox you will also create a mini-poster (which we will print for you) containing a QR code that will direct people to your ePoster. The mini-posters will be displayed on the mini-poster wall, in a prominent position at the EC-TEL conference. People will be able to scan the QR code on your mini-poster and then easily view and interact with your ePoster on their smartphones, tablets or computers. People can also send questions or comments to your ePoster, and you can answer them. This discussion will be attached to your ePoster and can continue after the conference.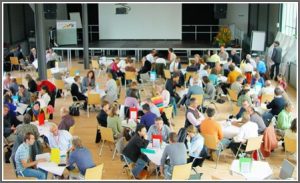 You will also present and discuss your ePoster at the ePoster BarCamp (a scheduled session in the EC-TEL conference programme). The ePoster BarCamp builds on the BarCamp and World Café formats and enhances these through the use of technology. The format aims to encourage and support discussion, the making of links between different authors' work and shared knowledge development. The session adopts a participatory format during which conference participants will have the opportunity to find out more about the work of the ePoster authors, discuss the issues / themes that arise from their work and leave with their favourite ePosters in their pocket, on their smart phone / tablet.
We will be holding a webinar in August (date to be announced) when we will explain the BarCamp format and answer any questions you have about it.