Create, Publish, Share
You create, publish, and share stacks with Learning Toolbox in three easy steps.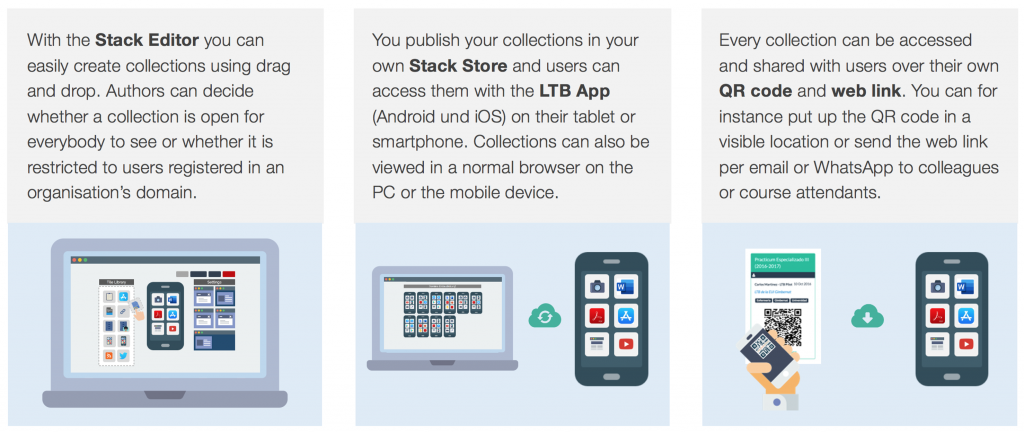 Users, Authors, Administrators
Every user of Learning Toolbox has one of the following roles:
Administrators can add and remove users from the domain, change user roles, view, edit, and change access rights to all stacks, change the domain settings, and more.
Domain Authors can create, change, and delete stacks, manage users and circles (if enabled by an administrator), copy and move their stacks between domains, and more.
Event Authors are more limited in what they can do than Domain Authors. Currently, the Event Author role is reserved for use in our event management tool and cannot be assigned directly by the Administrator.
Regular Users are users who have an account with Learning Toolbox and are signed in. They can view and explore stacks in those domains that they are a member of.
Anonymous Users are users who are not signed in to Learning Toolbox. They can view and explore publicly accessible stacks.