If the author has allowed it then the stack/ePoster will have its own chat thread.
Click on the chat icon and you will be prompted to sign-in. You can sign-in via social media or create free local account.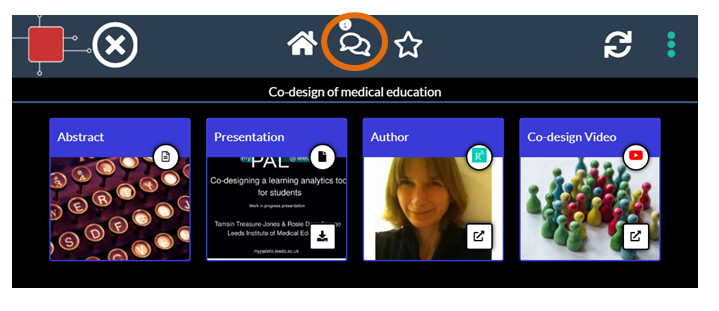 You will then be able to view any chat that has been posted to the stack/ePoster and add your own message by typing in the box at the bottom of the screen and pressing the send button.