If you are adding a lot of material to your stack then you may find it useful to create an extra screen. You can do this by using the Stack Screen tile. This will allow you to add a tile that creates and opens a new screen.
To create an extra screen:
Add a stack screen tile to your stack (1)
The settings area will show which screen that tile is currently pointing at. Click on the down arrow (

2

) next to the target screen name and then choose "Create New Screen" from the menu that appears.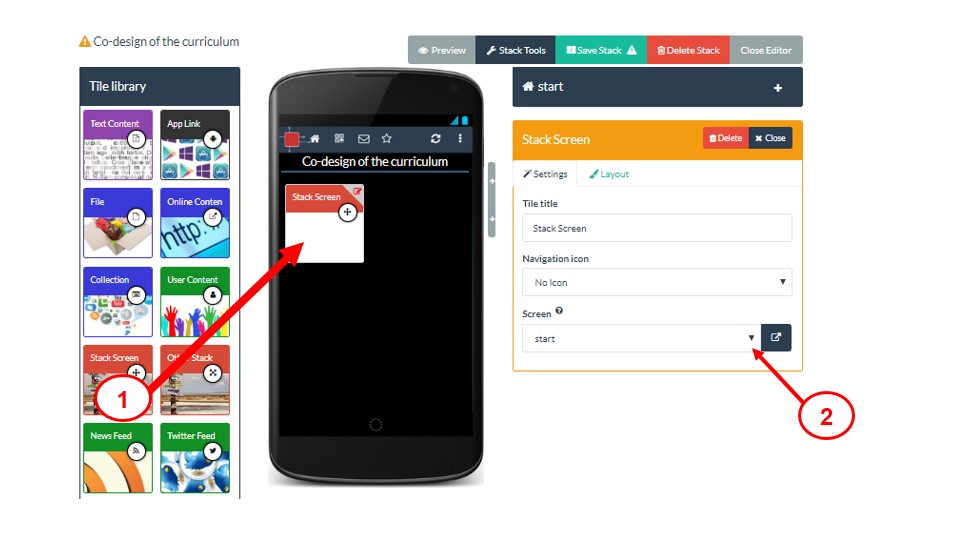 This will immediately create a new empty screen (which will be connected to the stack screen tile you added) and move you to that empty screen
It will give it a default screen name (

3

) which you can edit and change to something more meaningful
You can now add new tiles to this screen as normal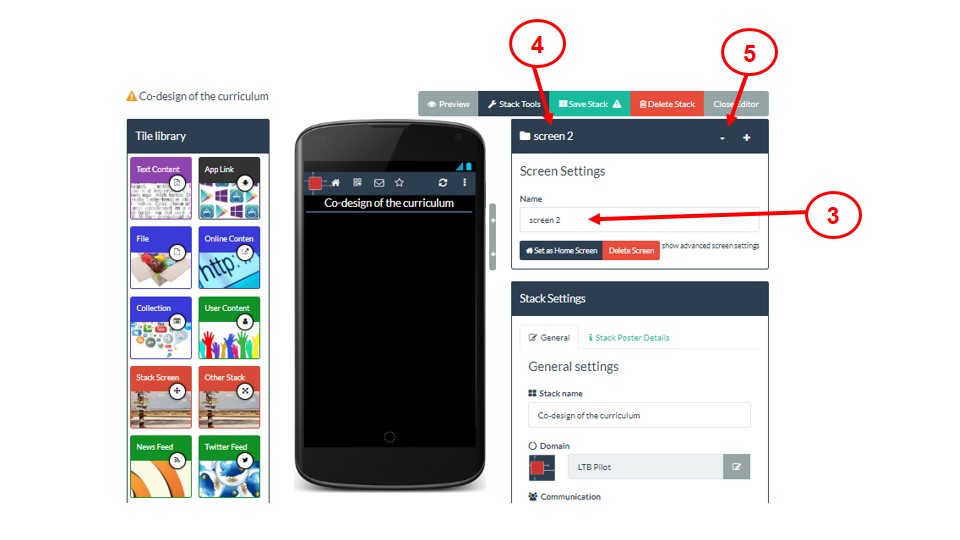 Note that there is always a bar visible in the window that shows you the name of the current screen you are editing (

4

)
When you want to move to another screen (e.g. back to the start screen) you can just click on the menu next to the current screen name (

5

) and choose the name of the screen you want to move to