Question: I have not received my invitation link, can you resend it?
Many organisations use very strong spam and junk mail filters nowadays which can mean that in some cases the invitation emails are re-directed to an author's spam/junk/clutter/promotions folder by their mail reader or even blocked at an organisation level. We follow industry guidance on best practice to avoid this, but it does still sometimes occur. It is also possible that authors overlook emails in their busy inboxes.

If an author contacts you to say they have not received their invite link then:
1. Go to the Event Manager in Learning Toolbox, open the Event
2. Then click on the Participating Authors tab
3. Use the Search to find this author's record (the search covers name, email address and the unique code you gave this ePoster)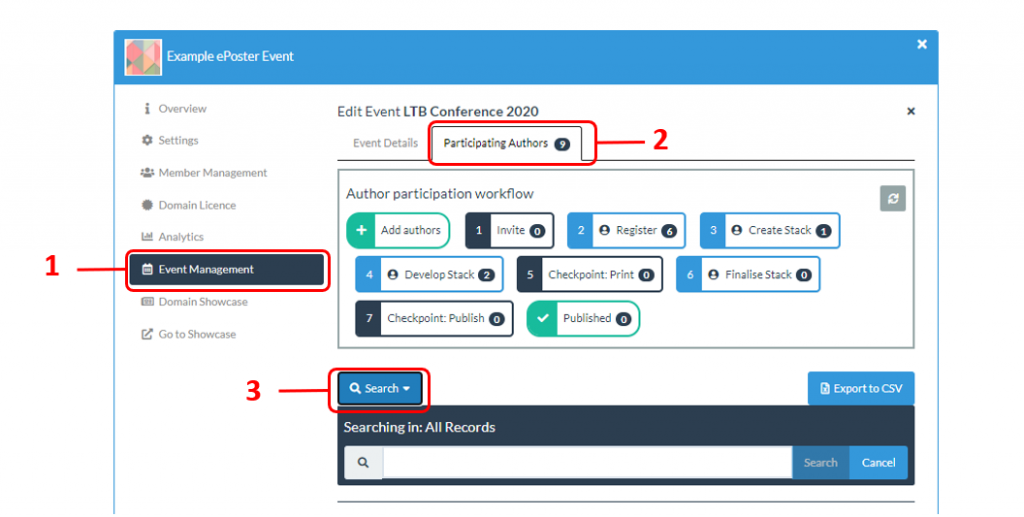 4. Within their record click on the Find User search button to see if they have created an account without following the link.
5. If an account is found and you are happy it is the right author then click on the Link User button to link their account to this record. You can then email the author to let them know that you have linked their account and that they no longer need to follow the invitation. They can now simply sign-in to Learning Toolbox https://my.ltb.io/ using the account you have just linked.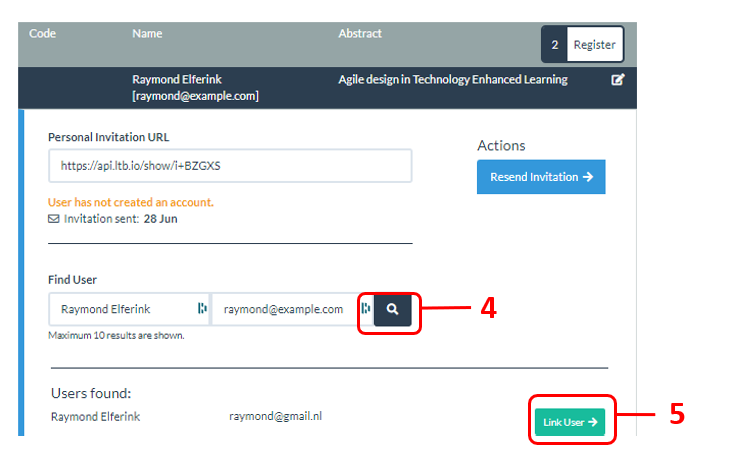 6. If no account is found then we recommend that you copy the invitation link and email that to the author explaining that they should click on the invitation link and follow the instructions.