There are two things to consider. Firstly the copyright of the material and secondly whether it contains protected content matter.
Pixabay image picker in Learning Toolbox

The Learning Toolbox image picker gives you access to over a million free images from the Pixabay image library that you can use freely.
Copyright, Copyleft
As a rule of thumb: Do not upload the work of others as your own. Only upload content of others if they have given you permission or if they have licensed it under one of the Creative Commons licenses.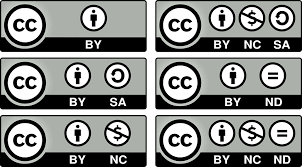 Another option is to use materials that have been specifically marked as no rights reserved, public domain or copyleft. Usually these works are released under a Creative Commons CC0 license and allow you to freely use them for commercial and non-commercial purposes.

Privacy, Portrait right  and trademarks
In addition you should consider if your images, videos, and other content may be subject to additional copyrights, property rights, trademarks, portrait rights, and so on. This might require the consent of a third party or the license of these rights. For example the Disney's image of Mickey Mouse is a protected trademark.