Learning Toolbox is a software platform that allows people to quickly and easily collect and organise documents, videos, web links, and other content, and share them with others as mobile apps. Learning Toolbox was originally developed for informal learning and learning at the workplace. There are however many other areas where Learning Toolbox can be a valuable tool, such as conference ePosters, marketing, team collaboration, customer engagement, event organisation and many more.
Please check out our support pages for more information.
Some terminology first
There are a few key terms that you are going to encounter frequently in these support pages. The mobile apps you create with Learning Toolbox are called stacks. A stack is made up of one or several stack screens, each  containing interactive squares and rectangles that we call tiles. Tiles are simple mini-apps that can do specific tasks for the user or that give the user access to particular resources such as videos, images, or third-party apps. Tiles are simply dragged and dropped into the stack screens to gradually fill your stack with content and functionality.
The three key elements of Learning Toolbox
The Learning Toolbox platform has three key elements: the Stack Editor, the Stack Store, and the Learning Toolbox App or LTB App.
The

Stack Editor

is where you create your stacks in no time and without the need of any programming skills. You can bundle many different types of multimedia content and online resources in a stack and make them available either to a restricted group of people or the whole world. You can also allow your users to add documents, videos, text, and other content to a stack to share with their colleagues and friends. And a stack offers a variety of communication channels for you and your users to keep in touch with each other.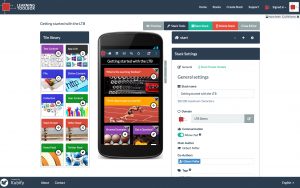 The

Stack Store

is the place where you publish your stacks and share them with others. If you are new to Learning Toolbox, you can explore existing stacks in 'Search Stacks' and look for inspiration from stacks that others have created. If you sign up to Learning Toolbox, you will get your own

personal Stack Store

to publish and share all your stacks.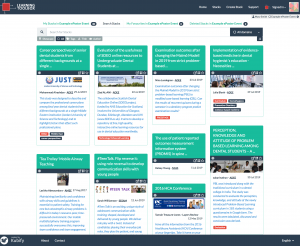 The

LTB App

is where users browse, view, and work with their stacks. The LTB App can host any of the stacks that you and others have created with the

Stack Editor

. In some cases you might not want to have an additional app on your phone, or you don't want to force your users to have to download yet another app. Learning Toolbox can handle this without problem. Stacks can be opened directly in a mobile browser, without the need of the LTB App. Some features though might only work in the LTB App.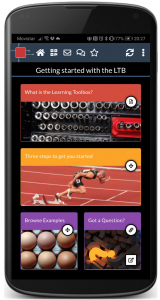 The LTB App connects directly to the Stack Store, where users can browse and preview already existing stacks. If a user has authoring permissions, they can create and edit stacks using the Stack Editor.