The Learning Toolbox is a fully customisable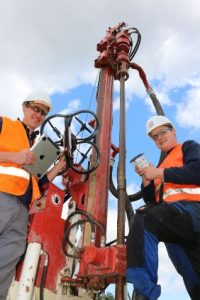 application for people involved in work related learning that facilitates, supports and enables mobile and context based learning. The Tilestore is the marketplace for the Learning Toolbox and provides you with the tools to customise your learning experience.
Choose from a range of Stacks and tiles provided to you for free. Browse Stacks and tiles and mark those you particularly like as your favourites. Customise tiles at any time and arrange your Stacks to suit your particular needs. Create new Stacks for your users, either from scratch or building on Stacks brought to you by the Tilestore. And share them with your colleagues and the wider world. Create QR codes so others can quickly find your Stacks. Using these QR codes, you can also link your Stacks to locations, machines, tools or any other physical element so that others can get them where and when they need them. We also provide you with a push messaging feature to keep in touch with your users.