You can add a wide range of formats to your stack using the File Tile. These include PowerPoint presentations, Word documents, Excel sheets, PDFs, images, and also more specialised formats.
You can add a powerpoint presentation using the File Tile. Drag and drop a File Tile from the Tile Library into your stack (1) and then click in the Add File box (2) in the Settings area and add the file (PowerPoint, PDF, or any other) from your computer.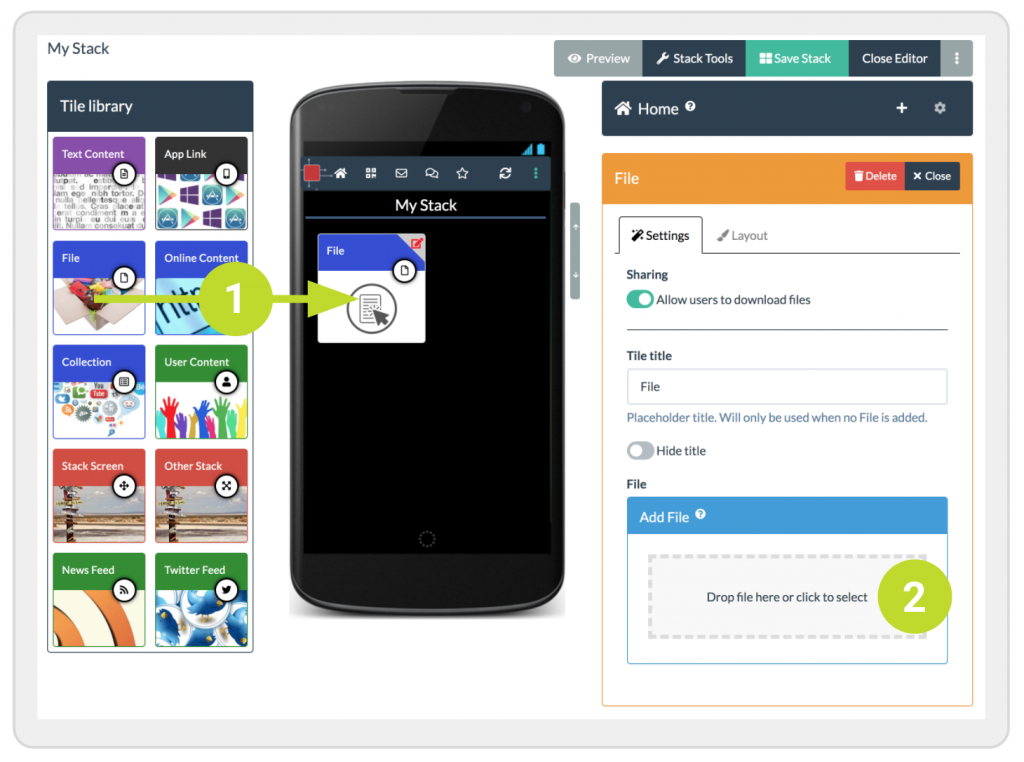 If you upload a PowerPoint or Word, Learning Toolbox will automatically create a PDF version so that your users can view the document on their mobile device without having to install the Microsoft Office apps. Creating the PDF takes a little time and you will notice a message telling you it is being processed (3). When the processing is finished, you will see the first page of your document appear as the image on your File tile. You can then edit the tile title and the tile image if you want to change them.
Note: You can continue editing and add other tiles whilst this processing is being done.